Your Complete Commercial Signage Company
There are a lot of sign and graphics companies to choose from. So how do you decide? Some questions you could start with might be to ask about their qualifications and experience. Kevin Marler, a 3M Prefered Graphics Installer, opened the doors to A World Of Signs for the first time over twenty years ago. Now that sounds like quality and experience!
To learn more about our qualifications, check our blog to see what we've been up to and see some of our work for yourself.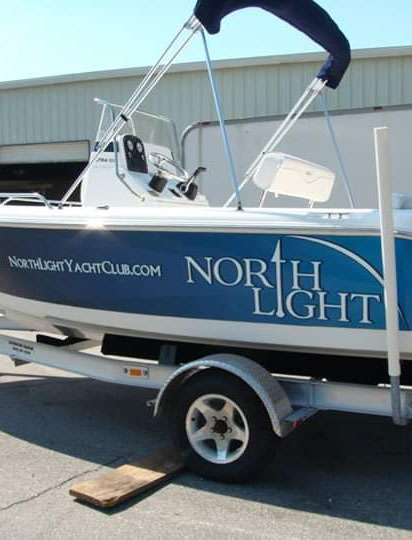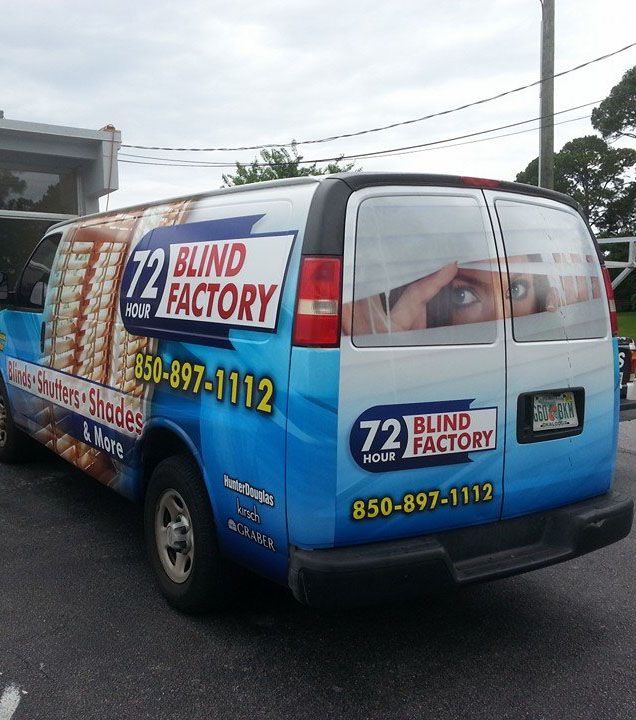 We know you expect the best and to get that, we provide a lot of options when it comes to your signage needs. Another option when it comes to your car, truck, trailer or boat is our graphics and lettering services. If you're uncertain as to which type of signage is right for your project, please feel free to contact us at your earliest convenience to schedule a consultation with one of our sign professionals. Our staff will walk you through each step of the process to help you discover the right options for you. If you are looking for business signage, take a moment to check out our business services as well. Thanks for choosing A World Of Signs for all of your vinyl wrap and signage needs. We look forward to hearing from you and getting started on your sign project.
Custom Signage can be created from a wide verity of materials and techniques, making it possible to cater to your unique requirements. Bring your concept to us and let us walk you through the process, from a finished design and schematics to picture perfect results.
Monument signs establish a bold and aesthetically pleasing presence for your brand to consumers and clients. There are a variety of construction signage materials to choose from, opening endless possibilities.
Many of the sign types that we produce are suitable for pole and pylon signage. Custom signs using acrylic, molded plastics, and even banners are great solutions for high visibility signage.
Don't settle for Do-It-Yourself print services when you can bring your project to our design team and get first-rate signage for your project. Banners are also an effective way to maximize visibility and minimize the cost of deployment.
Dimensional signs really stand out! Whether you're looking for 3D signs or lettering, vinyl, metal, or formed plastics, A World Of Signs can match the right materials and design to produce signage that will help shape your brand among consumers.
We produce graphics and letting for many surfaces, from automotive to store frontage. We use materials such as vinyl, and industry leading techniques that will produce durable, quality signage for your vehicle or business.
We have answers! Send Us A Message.
WHAT OUR CUSTOMERS ARE SAYING
Our primary focus is to provide our customers with high-quality products and exceptional service. Don't take it from us, see what our customers say. 
Every time I walk through the door wether it's to check on a job, pick up a job, or to just say hello, I can't help but feel like I'm the only customer they have. The staff is friendly and extremely professional. Everyone seems to know which job is mine and usually can answer any questions or concerns about the work order that I might have. First rate sign shop, I will go no where else, ever!
I run a small fishing charter and over the past three years I have used these guys for designing my logo, putting logos on my boat, putting advertisements on my truck, t-shirts, hats, bussiness cards and rack cards. I get compliments on the work they have done for me all the time. They do great work and Kevin and Sam are some of the nicest folks you will ever do business with. Love these guys and will not use anyone else for any services that they provide.
I stop by with special order items a the time. The crew of A World of Signs always delivers no questions asked. Always dependable when I need something I can't get anywhere else. A+++
AMAZING company! Never disappoints. They always come through when needed. The owner and staff are INCREDIBLE!
Small or large project the guys and girls are amazing over there ... had many things done from as small as a sticker to full strips to chrome deletes they always kill it, they go above and beyond!!! Excited to see what else we can build together
I had a last minute order for a 3'x6' banner. A World of Signs had my banner made in the same afternoon. The banner turned out beautifully. The people who work there are knowledgeable and very friendly. Recommend them highly!